Nothing is more important that having a great website to attract customers and potential businesses. Don't stay behind, generate a great impression now!
Learn More Hand crafted pages
Each of the pages we create for you are hand-crafted to meet your own style. We look for pictures, videos or icons for creating an impact at first sight.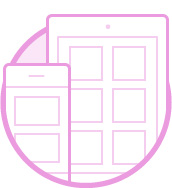 We take care of the hosting
We also take care of the hosting of your website. You don't have to worry about any complicated setups and configurations, we've got you covered.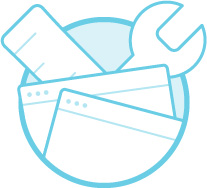 Fully flexible
We know every business is different. That's why we offer fully flexible services. We adapt to your needs. Any feature you may want, we can develop for you.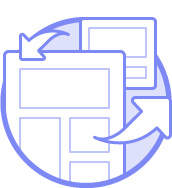 Fully responsive designs
All our designs are fully responsive. They will look great on PC screens, tablets or phones. Don't loose customers because of how they decide to find you online.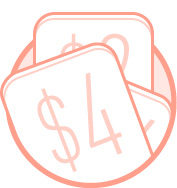 Fully SEO Optimized
Our websites are fully SEO optimized. Don't loose customers just because they can't find you online. We take care of adding your website to the major search engines.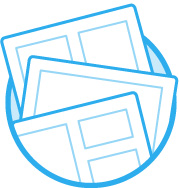 Fully customizable
We offer websites that can be completely customized to meet your needs. We give you control, you can add,change, improve. Without waiting.
Of your visitors make a decision based on how your website looks
Of your clients will search online before hiring your services or buying your product.
Of the visitors to the site will be retained if the first impression is positive.
Increase in sales with a design that looks great.
*: prices billed annually
Our commitment
We follow these key values in every website we make
Great first impression
Impress your customers with our designs
Easy to contact you
Personalized e-mail and anti-spam forms to contact you.

Easy to update
Update your content just by few clicks. Intuitive and fast.

Long term support
We offer you help with any matter that may arise.

No effort from your side
Just describe what you want, and we do it for you.

No hidden costs
Once we send you a quotation, no more fees will appear. Plain and simple.

They developed and delivered a great website. I had to put no effort, they just did what they promised.
Aaron Cartier
The first time I saw the website I couldn't believe it. Now I can manage the reservations and the menu directly from my phone. More customers are coming just because they can find me online.
Jonathan Van Delft
As soon as I opened my online store, visitors started to pop up from all over the world. Now I'm shipping my hand made lamps to everywhere in the world!
Ana Moret